About this Wholesale Gold Crucifix Key Chains | 100 Key Chains @ $2.89 Each
Please allow 2 to 4 weeks for these gold Crucifix key chains. Bulk Wholesale Shipping is free. These wholesale bulk Crucifix key chains are made in biblical Bethlehem in the casting shop of Christian artisan Hani Handal, just a few minutes walk from the site where Jesus our Lord was born. Beautifully gold plated with an varied color enamel inlay, these key chains are priced to buy in bulk with a graduated bulk discount sale price. These are ideal for wholesale Catholic gifts in bulk. Sorry, we do not offer these in smaller quantities.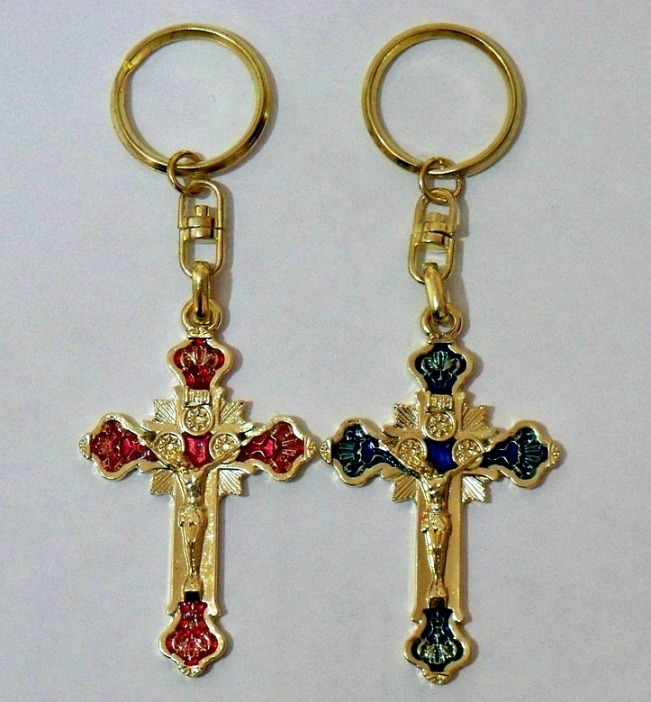 Other customers who bought this item also bought...