About this Wholesale Crucifix Necklaces | 800 Necklaces @ $2.00 Each
We apologize but we only offer these Crucifix necklaces in large quantities. Please note Bulk Wholesale timeframes below before ordering.
These Crucifix necklaces are offered here at Bulk Wholesale with a graduated volume discount price. They are made in biblical Bethlehem from Holy Land (Israel) olive wood and feature an inset silver plated Crucifix. We package these necklaces similar to our online image and they come with 30 inch adjustable nylon cords.
Timeframes for these necklaces are (150 - 500 - 3 to 4 Weeks) (600 - 1,000 - 5 Weeks) (2,000 or More - 6 Weeks or More)
Made in the Manger Street shop of Christian artisan Hani Handal in biblical Bethlehem, these Crucifix necklaces are ideal small Catholic gifts to buy in bulk. When you buy bulk wholesale you save.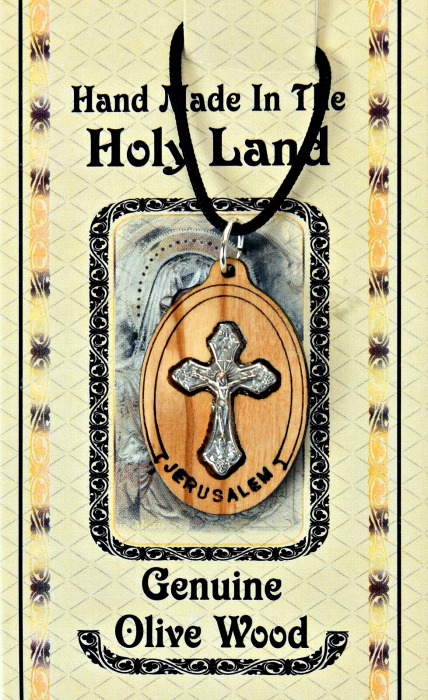 Other customers who bought this item also bought...