About this Rosary Box with Dove
This olive wood Rosary box from the Holy Land (Israel) is made in biblical Bethlehem by Christian artisan Jeries Facouseh and features an inlaid mother of pearl depiction of a dove with an olive leaf. The interior of this lovely Rosary box is lined with red felt and it features a magnetic closer that is hidden from the outside of the box. This Rosary box is exquisite and is made in the Facouseh (Olivart) olive wood carving shop on Manger Street, just a few minutes walk from where our Lord Jesus Christ was born.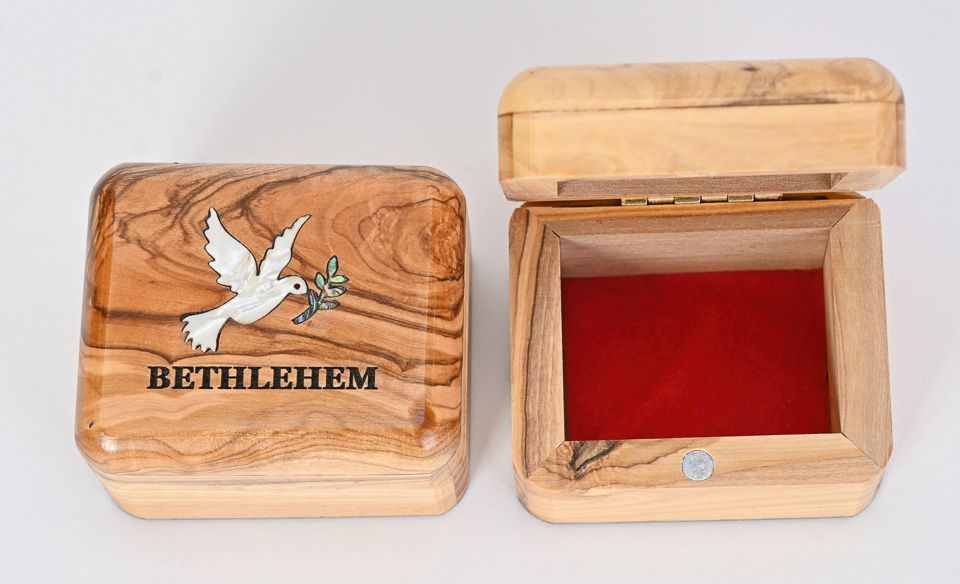 Other customers who bought this item also bought...