About this Wholesale Olive Wood Rosary Bracelets | 1,000 @ $1.95 Each
These olive wood Rosary bracelets are made in biblical Bethlehem from Holy Land (Israel) olive wood in the shop of Catholic artisans Hani Handal and Johnny Handal. These bracelets are ideal for small Catholic gifts in bulk at wholesale.
Timeframes for these bracelets are (140 - 500 - 3 to 4 Weeks) 600 - 2,000 - 4 to 6 Weeks) (Over 2,000 - 6 Weeks or More) These timeframes are approximate and may vary slightly due to time of year.
Jerusalem is on the back of each Crucifix on these Rosary bracelets and they are offered here at a graduated volume bulk discount price.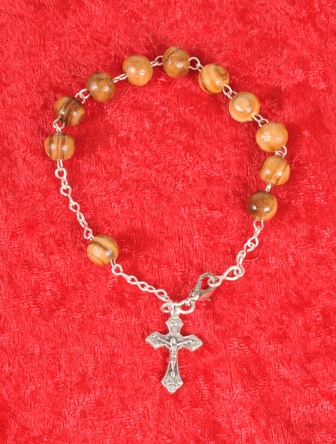 Other customers who bought this item also bought...