About this Beautiful 11" Bereavement Gift Wall Cross | Brown, 1 Cross
Made in Bethlehem from Holy Land olive wood, this bereavement gift features our beautiful 11" wall cross. This lovely bereavement gift lasts long after the flowers are gone to comfort the bereaved and serves as a wonderful memorial in memory of any Christian that has gone to be with the Lord. Our Holy Land Treasures sympathy gift card and a made in the Holy Land certificate of authenticity comes with each bereavement gift.
See all of our Bereavement Gifts
You may have your bereavement gift card personalized and this gift shipped directly to the bereaved. This will be evident how to do this in the checkout process.
This sympathy gift is rich in symbolism being made from 14 pieces of Holy Land olive wood to represent the 14 Stations of the Cross. Each arm of this bereavement gift cross is made from 3 pieces of wood to represent the Holy Trinity. This sympathy bereavement gift is made about a 10 minute walk from the site where the Lord Jesus was born, in the olive wood carving factory of our dear friend Jeries Facouseh, located on Manger Street in Bethlehem. This bereavement gift is also priced to buy in bulk.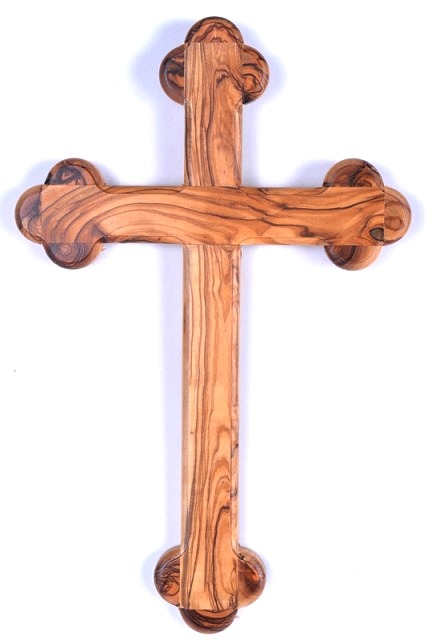 See all of our Memorial Gifts or See all of our Sympathy Gifts