About this Bereavement Gift Holy Bible with Holy Land Soil (KJV) | 5 Bibles @ $57.95 Each
This unique Christian bereavement gift features our olive wood Bible with a glass container with Holy Land soil. This sympathy gift Bible is made in Bethlehem in the olive wood carving factory of world renowned Christian artisan Jeries Facouseh and is made exclusively for Holy Land Treasures. This lovely bereavement gift Bible is a KJV with a page to state who the gift is in memory of. Our Holy Land Treasures bereavement gift card comes with each sympathy gift and at left this gift is also priced for bulk purchase.
See all of our Bereavement Gifts
This bereavement gift Bible can be shipped directly to the bereaved and your gift card personalized at no extra charge, simply follow instructions in checkout. This sympathy gift Bible will serve as a lasting memorial to comfort the bereaved of one that has gone to be with the Lord. Ideal for all Christian sympathy and bereavement gifts, this Bible is found exclusively here at Holy Land Treasures.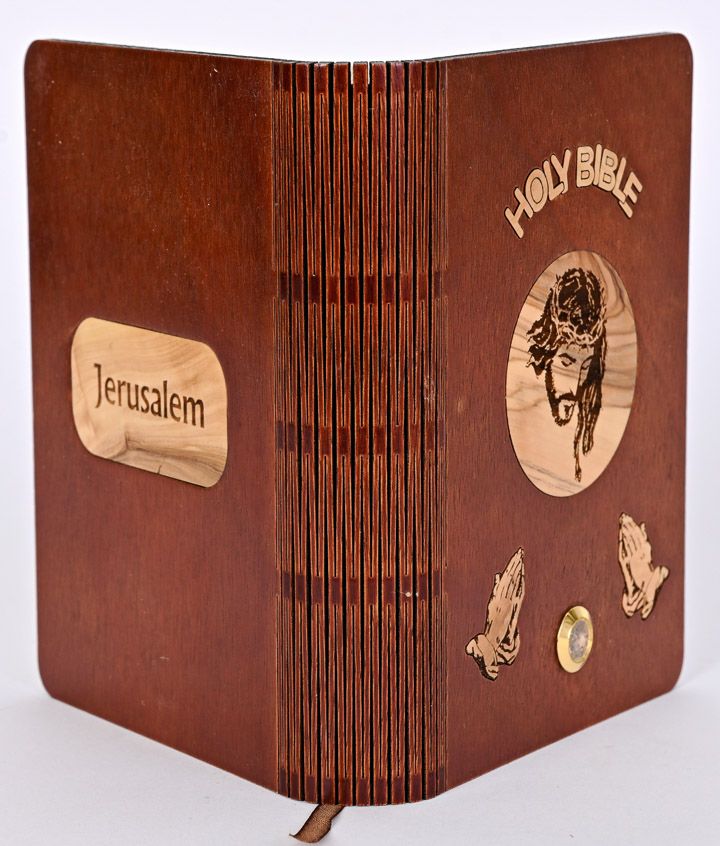 See all of our Memorial Gifts or See all of our Sympathy Gifts